Mercedes-Benz C-Class vs Audi A4 vs. BMW 3 Series
March 26 2019, Franke Mercedes-Benz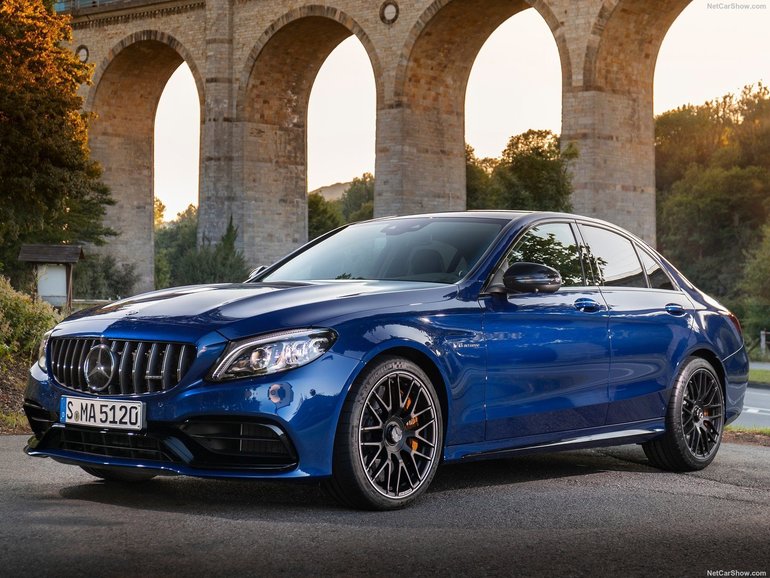 The three cars in this comparison no longer need an introduction. The Mercedes-Benz C-Class, the Audi A4 and the BMW 3 Series are the queens of the luxury compact car segment and each has been benchmarked numerous times by American and Japanese manufacturers.
Although their reputation is well established, the fact remains that the choice is not easy between each model. The Mercedes-Benz C-Class, the Audi A4 and the BMW 3 Series have interesting qualities. In the case of the Mercedes-Benz, it manages to stand out from rivals by being more powerful, more affordable and more versatile.
A more powerful base engine in the Mercedes-Benz C-Class
The first element that allows the new Mercedes-Benz C-Class to stand out against the Audi A4 and the BMW 3 Series is its entry-level engine. The engine, a 2.0-liter four-cylinder turbo engine with 255 horsepower and 273 lb-ft of torque, offers 65 horsepower more than the standard four-cylinder engine in the Audi A4 and 3 more ponies than its optional engine.
As for the BMW 3 Series, the power is the same, but the BMW model costs nearly $ 3,000 more. The Audi A4 is less expensive when it has its 190-horsepower engine, but it does not have all-wheel drive in that base engine and many will find that it lacks a lot of power.
As for the Mercedes-AMG C 43 4MATIC model, it offers a 3.0-liter twin-turbo engine developing 385 horsepower, enough to reach 100 km/h in just 4.7 seconds and sound really good doing it That's about 30 horsepower more than the Audi S4, and three more horses than the BMW 340i that does not offer all-wheel drive for the time being.
Finally, the new Mercedes-Benz C-Class has 435 liters of trunk space, about 10% more than the new BMW 3 Series and the Audi A4. The C-Class is the option that offers the most for your money when versatility and especially engine power are your main criteria.
Come meet us today at Franke Mercedes-Benz to learn more.